APC
Choosing The Right Contractor For Your Job In 5 Easy Steps
When beginning your search for a contractor, the initial search results can be a bit overwhelming as there are dozens of listings. So, how do you know which ones to call? We'll teach you!


1. Ask Your Architect For References


Architects not only handle all of your design work, they are familiar with the contractors they work with and also know which ones are suitable to the size, scope, and estimated cost of your project.
If you're planning to do an 800 square-foot addition it isn't practical to call a commercial contractor that specializes in building high-rise condominiums. Not only will it waste your time, but it will also waste theirs.
2. Browse Through Their Websites


Most construction companies have photographs of their work displayed on the front page and/or a photo gallery. They should also list the type of work they do.
If you're scouring the market for a commercial contractor to build your restaurant, it's important to see evidence that they've completed similar projects in the past. Not every commercial and residential contractor is created equal and even if they might be listed as such, it doesn't mean they have the experience necessary to complete your specific job.
If you see pictures of similar size projects but not your type, reach out to the company and ask if they have any additional photographs as evidence they've done that type of work.
Pro Tip: Since contractors are involved with all the "nitty-gritty" of the construction process, it isn't uncommon to not see "after" pictures. Most contractors do not go back to work sites once the project is completed to get them, as to allow their clients the privacy to enjoy their new space. However, they can be requested from either the contractor, architect, or business (if it's commercial work).
3. Use Search Engines For A Name, Social Media For Their Game


Yes, that headline is cheesy but it's accurate. We live in a pretty neat era for research. Whether it's learning why an octothorpe is called a "hashtag" or some sea snakes breathe through their skin, most any question can be answered online.
From my own research, I've discovered that when it comes to local construction companies, most of the ones that appear first on search engines are multi-billion dollar industrial or commercial corporations. That is fantastic news if you are looking into that sector but, for the average client, they're needing something considerably less.
This is where social media is helpful to help discern one type of construction company from another. Most companies will have some sort of an online presence with displays of their work even if it isn't fancy. Smaller construction companies may not have a large online presence (or one at all) but they should have references and access to photographs of their work on hand at request.
Just because you don't see them on every platform doesn't mean they don't do great work. It probably means they're too busy working for clients to keep up with it or they don't feel the need to spend thousands of dollars each month to hire someone to make posts and blogs for them.
4. Set Realistic Expectations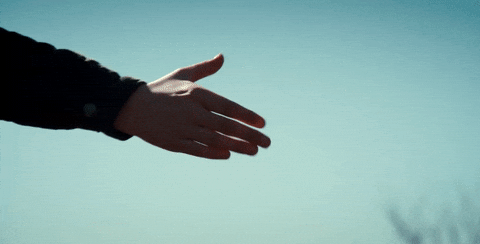 Know from the beginning what your expectations are regarding a working relationship with your contractor. Do you prefer someone who can cut up with you or someone with a no-nonsense personality? Or maybe you prefer someone that falls in the middle of that?
There is no "right" or "wrong" choice in the general sense when it comes to picking a contractor based on their level of friendliness vs. seriousness. It comes down to whichever type you feel the most comfortable with handling your project.
You may find someone who is incredibly kind and considerate but isn't available to take your questions when you need them or you may find someone a bit more assertive but who keeps the line of communication open to your needs. Choose the one who fits you best based on your own personality and goals.
5. Inquire As To How Many Projects They're Currently Working On


This is important because you want to make sure that they're reputable enough they have jobs that are currently under construction and also that they have time for yours. If they have too few projects, it's likely others don't find their work credible and if they have too many, they might struggle to keep up with the added demand of yours.
The construction business is booming... just as material and labor shortages are even amidst a pandemic.
Find out what stages their other projects are in. Some contractors (such as us) stagger their projects so teams of subcontractors and builders have consistent work schedules and also so that there isn't a shortage of available labor at any given point of a construction project.
For example: If a company has 4 projects beginning at the same time but only 2 teams to excavate, pour concrete, or begin framing, it will cause delays. That's because there's too much happening in the same stage all at once and not enough people to complete the work on schedule.
Are ready to make your project a reality? If so, call us today at 615-642-4477 or visit www.allprocms.com to schedule your free estimate! Be sure to like and follow us on Facebook, Instagram, and Youtube to stay "in the know" on what we're up to next!